Looking for corporate holiday gifts and awards? Not sure where to begin? At Tustin Awards, we are here to help!
Appreciation Means A Little More
We recognize 2020 has been of full of unforeseen challenges for countless companies, but the need for employee recognition is stronger now than ever before. In response, many organizations have transitioned their annual in-person holiday parties and awards ceremonies to virtual celebrations. Although many of these events have moved online, sending your employees corporate holiday gifts and awards will infuse your online event with pizazz and prestige. And it will enable the celebration to continue long after the party has ended.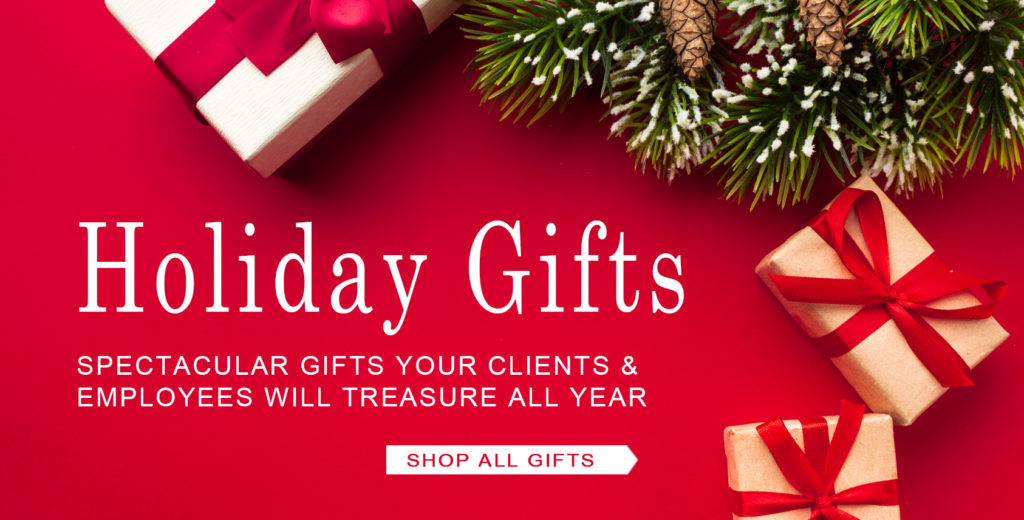 Corporate Holiday Gift Trends for 2020
Here are a few of the trends we are seeing this year for corporate holiday gifts and awards:
Comfort Food – A classic for a reason, food gifts are a popular choice in 2020 to bring "tidings of comfort and joy" this holiday season. One of our favorite lines is Maple Ridge Farms. From savory to sweet, Maple Ridge Farms has it all. If your holiday party is online, why not bring the charcuterie plate to your guests with a Gourmet Cheese & Sausage Plate with an elegant slate platter.
Self-Care – While PPE has undoubtedly been a huge seller in 2020, customers are continuing this trend for their corporate holiday gifts. One of our favorite new ideas is our Modern Sprout Indoor Herb Garden Kit which features fun multicolor reusable mason jars to grow your choice of cilantro, basil, or mint. We also love the Beekman 1802 Farm to Skin Ultimate Handcare Gift Set which uses the simplest and best ingredients found in nature to soothe and clean your hands.
Work-From-Home – Make sure you and your employees put their best face forward with this Lume Cube Video Conference Lighting Kit. Compatible with both Laptops and Desktops, the Panel Mini LED light provides soft and professional illumination with fully adjustable controls. We also love this Moleskine® Large Journal to keep our thoughts organized between meetings.

Awards – The versatility of awards cannot be underestimated. With the additional pressures our customers have faced this year, many are using awards to recognize the COVID Heroes in their lives such as healthcare workers, teachers, police officers, and firemen. And awards continue to be a popular choice for employee and donor recognition. As more people work from home, we have also seen increased demand for paperweights and acrylic awards such as our acrylic Radiant Jewel Block and Beveled Rectangle because they are less likely to break and easier to ship to recipients than larger awards.
Shop Local for Corporate Holiday Gifts & Awards
When you order corporate holiday gifts, trophies, and plaques from Tustin Awards, you will experience our relentless commitment to quality, customer service, value, and integrity. For 40+ years, we have been blessed to work with truly incredible customers. They have inspired us, encouraged us, and enabled us to give back to our community. Click here to find out more about the advantage of shopping local for your corporate awards and holiday gifts!
Have questions or ready to order? Email us or call us at 714-247-2277 to make magic happen this season for your corporate awards and holiday gifts!