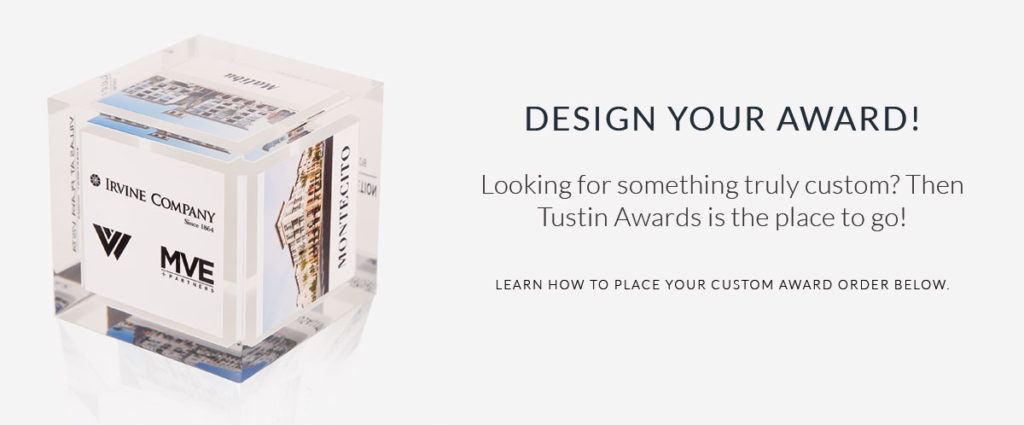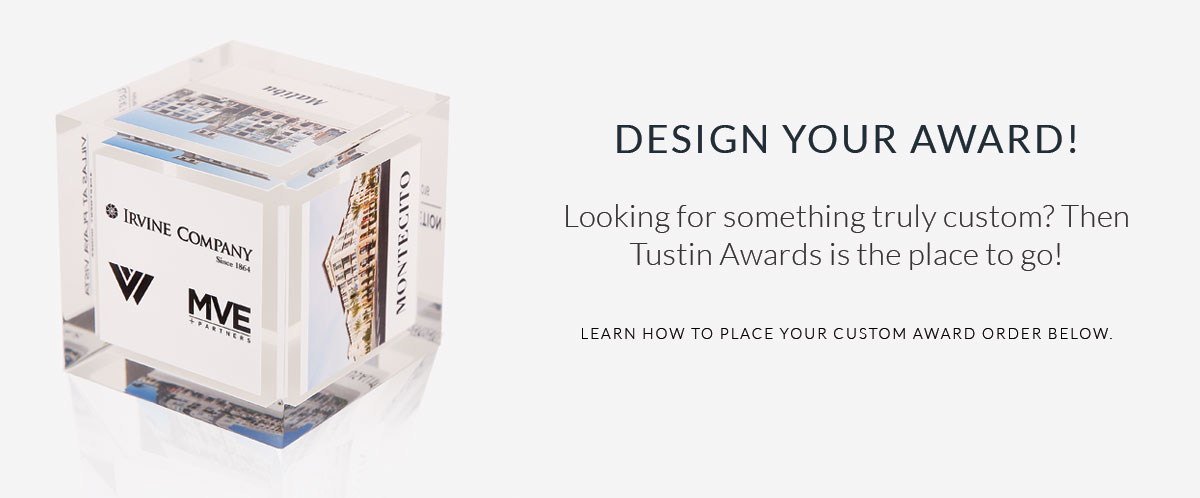 Here are a few questions we often receive from clients interested in designing their own custom awards:
What award materials do you use?
We use glass, crystal, acrylic, wood, stainless steel, cast bronze, art glass, and many more!
What personalization options do you offer?
We offer laser engraving, sand etching, and full color digital printing on-site. We also offer 3-D subsurface etching, embroidery, screen printing, embedment of documents inside acrylic, and many more personalization options through our vast supplier network.
What is the minimum order quantity?
We recommend ordering at least 12 or 24 pieces. Completely custom awards often require set up charges, and a higher order quantity will make these set up charges more manageable. However, if your order quantity is lower than those listed, call us and we will gladly assist!
What is the price range?
The price range for a custom award ranges from $50 to $5,000 or more, depending on the award size, style, quantity, etc.
What is the production time?
The production time depends on the award material, quantity, and complexity. Most client designed awards require between 4-12 weeks for production, but we can usually accommodate rush orders.
Can I customize awards you already have?
Absolutely! To save time and money, we strongly recommend using standard award styles and allowing us to customize them with engraving or full color printing. Check out our Awards page for an extensive selection of our available styles!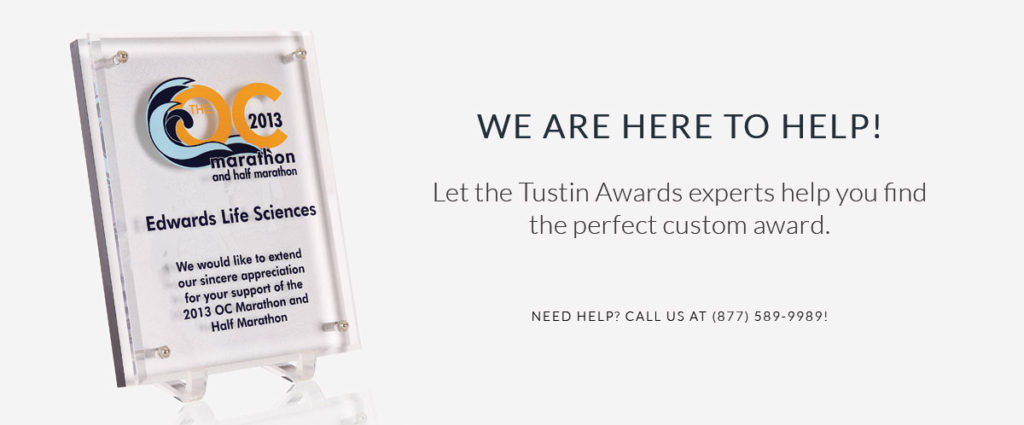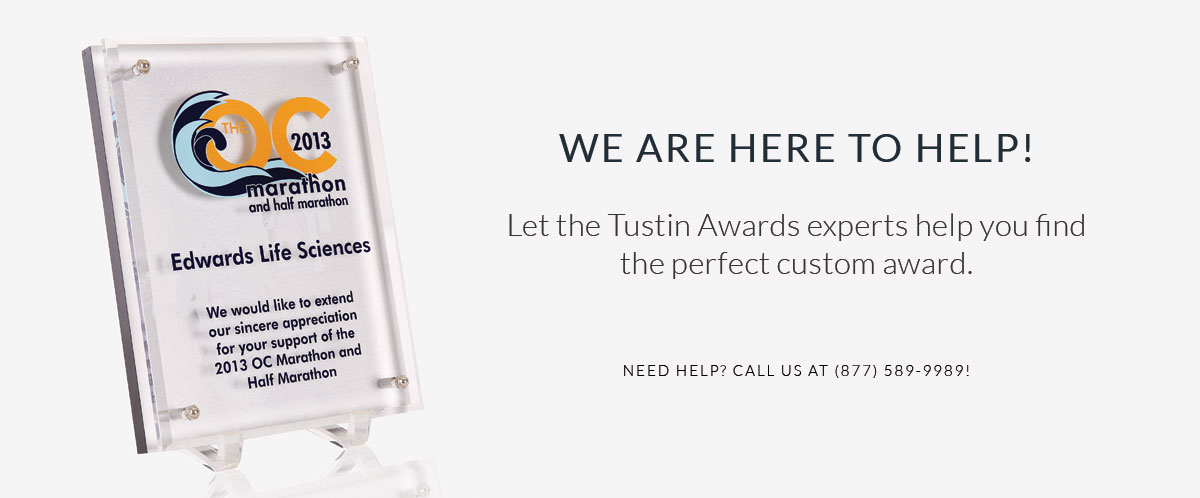 How do I begin the design process?
Email us at info@tustinawards.com with the following:
• Quantity
• Material
• Style – i.e. desk award, wall plaque, sculpture, etc.
• Budget
• Presentation date
• Artwork showing the award design and/or text
If you don't have all of the above information, that is fine! However, providing as much of the above information as possible will expedite the production process.
We look forward to creating beautiful custom awards for you!
Call Today: (877) 589-9989