If you haven't already, use this time of year to reward your employees with end of the year recognition awards and trophies.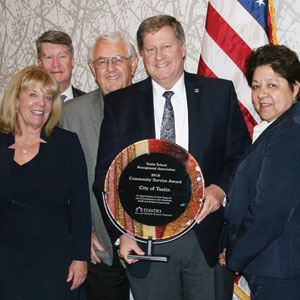 Enterprising companies understand the value and importance of formally recognizing their employees. Over the last 38 years, Tustin Awards has made it their top priority to create quality awards and trophies for companies that value their fellow team members. Engraved plaques, etched glass or crystal awards, specialized acrylic pieces and promotional/corporate gifts are all great ways to show appreciation. We have just the right reward for all your team players.
Want to take your employee recognition up a notch?
We can help! Have you passed out the same award every year just with different information? Successful managers know that employee recognition is not just a "nice thing to do" for employees. This communication tool will reinforce and reward the most important outcomes people create for your business. Let this be the year you let your award do the talking for you. A unique custom award can help take it to another level. Let your employees know how special they are to the success of your business.
One of our recognition experts can guide you through the process. Contact us today!