A golf trophy can take your average day at the links and make it feel like a PGA tournament. And with awards in every style and price point, Tustin Awards has the selection, service, and expertise to make sure you have the perfect golf trophy for your next event.
Whether you are planning a high-stakes game among friends or an elite corporate tournament, here are a few things to consider when ordering a golf trophy:
The Basics – Style, Budget, & Event Date
Specialty Awards
Sponsor Recognition
Swag for Players
The Basics – Style, Budget, & Event Date
Golf awards come in many different styles. For a budget friendly metal golf tournament trophy, we recommend our Champion Cup which features a gold metal cup on a solid black marble base. Or, if you're looking for an elite metal tournament cup, we have our stunning Royal Victory Cup which has a premium silver cup on a polished rosewood base. We also have plenty of crystal golf trophy options to choose from for your elite tournament which can be found here. Besides choosing your golf trophy style, we also recommend having a budget and event date in mind. Having this information when you place your order will ensure your golf awards meet your expectations, budget, and deadline.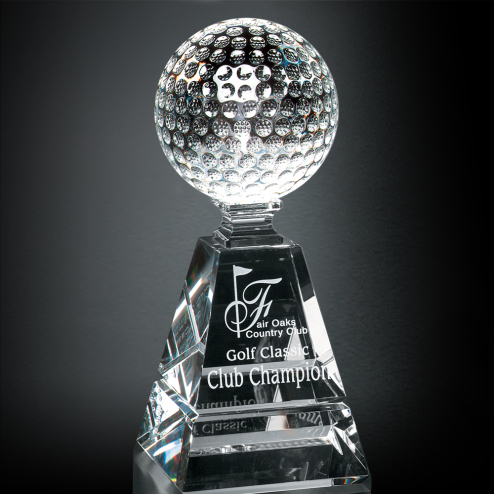 Specialty Awards
For larger golf tournaments, it is common for companies to order multiple awards for different categories. For example, often there is one championship golf trophy which is updated annually with the tournament winner names. In addition, companies also may order four sets of 1st, 2nd, and 3rd place awards (one for each person on the respective teams). Other commonly ordered golf trophy categories include Longest Drive, Closest to the Pin, as well as a "joke" trophy for whoever had the worst score.
Sponsor Recognition
In addition to awards for players, it is common for our non-profit clients to order sponsor recognition gifts and awards. Our Black Finish Plaque is a fantastic budget friendly option for expressing gratitude to the companies and individuals who helped support your event. As a bonus, when sponsors display your award in their companies and homes, this helps other people learn about your organization and increases name recognition. If you rely on donors to ensure your event is a success, we strongly recommend ordering an extra golf trophy or two for these worthy recipients.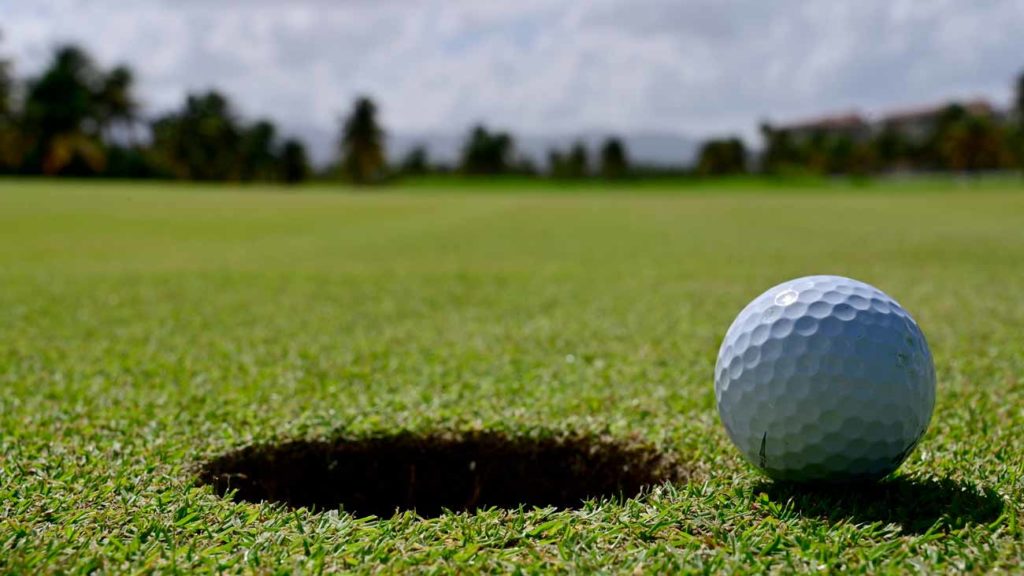 Swag for Players
Besides earning a spot on the coveted championship golf trophy, another crucial aspect of any golf tournament is the swag – customized golf balls, polo shirts, towels, beverage holders, and more! In addition to awards, we also offer a variety of promotional products from name brands like Callaway, Cutter & Buck, Titleist, Nike, and Wilson to ensure no one goes home empty handed. To help maximize your budget, you can even ask sponsors if they would like to help cover the cost of your promo items in exchange for sharing the imprint area (i.e. adding their logo to the back of a cap).
With over 40 years of expertise, Tustin Awards is your Orange County source for everything you need to make your golf tournament a success. And if you have any questions, we are happy to chat over the phone or via email to ensure your awards and promotional product shopping experience is as easy as possible.
Visit our showroom or shop online for your golf trophy today!