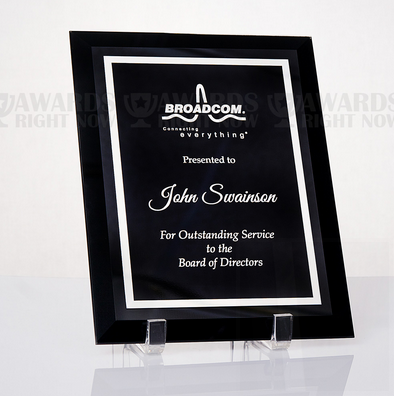 Have you ever ordered a company award… for your own company? Ever wondered if you should?
Customers often ask us, "So, how often do individuals order trophies for themselves?"  Not that often.  But, if the question were, "How often do companies order company awards for themselves," the answer would be, "All the time!"
Here are 3 top reasons to order company awards. Even if it's your own company!
Awards Memorialize Achievements and Milestones for Your Company
Many of our clients create awards to celebrate new product development, expansions, mergers, sales milestones, years established as a business, new locations, and so on.  These awards commemorate how far the company has come. They help create a tangible legacy of excellence for employees and affiliates. This, in turn, inspires continued company growth.
Awards Solidify Relations with Partner Companies
The Fab Four said it best, "I get by with a little help from my friends."  No doubt, your organization likely has a network of collaborators, suppliers, allies, founders, donors, etc., who have partnered with you in your success.  Just as "no man is an island", your company relies on these resources to thrive.  Even though this award may technically recognize another company, clients often choose to put their company name on the award as well (but smaller than the recipient company name).  Therefore, by recognizing these lifelines for business, you strengthen your existing relationships and demonstrate your openness to continued partnerships.
Awards "Class Up the Joint"
Not only are awards visually stunning additions to your office, but they also bring legitimacy to your organization when clients, vendors, and affiliates visit your business.  Would you rather interact with "Joe, run-of-the-mill-customer-service-dude-behind-the-desk" or "Joe, Customer Service Representative of the Year"?  People want to work with winners and feel more confident collaborating with someone who excels in their field.  However, if your company hasn't yet established an awards and recognition program, you may be missing the opportunity to build customer rapport without even knowing it!
So, go ahead…make that award with your company logo on it.  No judgement here.
Call or e-mail Tustin Awards today to get started!
(877) 589-9989