A few times a month, we receive calls from customers asking about recycling old plaque or trophy parts. Unfortunately, we do not offer trophy recycling on-site, and we do not sell reused parts from awards. However, we have accumulated some fantastic ideas over the years for repurposing awards.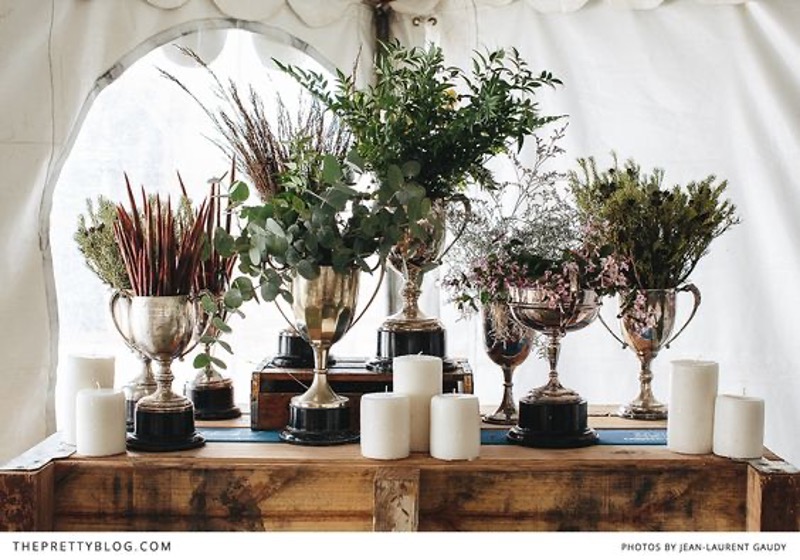 Here are some of our favorite suggestions for giving your old trophy new life:
Contact Local Schools & Non-Profits
If you are considering donating your used trophies or plaques, our biggest tip is to call or email organizations ahead of time to see if they are interested in used awards. The last thing we want to do is burden local schools and non-profits with onesthey cannot use. However, we have received calls from high schools and colleges looking for old trophies to use in musicals, plays, films, etc., so you might consider calling a few local schools and arts programs to see if they might be interested in them. In addition, some thrift stores may resell old trophies to support their causes.
Repurpose Your Trophy
One of our favorite ways to repurpose old awards is to use them as White Elephant gifts. To increase the desirability of your old trophy, we recommend removing the existing engraved plate and adding a new plate with some cheeky text. For example, we guarantee one for the "Hottest Staff Person" at your next company White Elephant gift exchange will be the present everyone fights over.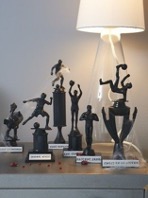 You might also consider painting your old trophy a new color to heighten the impact. For example, try spray painting it black for spooky and cost-effective Halloween trophies. You can even add cobwebs for flair, and we can update the existing plates with the year, category, etc. to tailor them especially for your event.
Try the Internet
Sites such as Craigslist, Facebook Marketplace, eBay, Offer Up, and Next Door are popular choices for selling used awards. However, the best site for your awards may depend on the type, quantity, and quality of trophies you have. Keep in mind, you will have better luck finding a new home for your old trophies if you offer them for free instead of trying to sell them.
Décor Ideas for Your Trophy
Vintage trophies instantly add distinction and character to any space. As a matter of fact, you will even see an antique one or two on display in our showroom! Here are a few ideas for incorporating trophies into your décor:
Add character while helping to contain common household items such as cooking utensils, makeup, paint brushes, remote controls, pens, and pencils.

Use individually or group together for added impact as table centerpieces, bookshelf accessories, office décor, etc.

Spray paint works wonders – painting in colors like teal, royal blue, pink, or gold will add instant flair to any room.

Vintage trophies make charming vessels for succulents and other plants, and you can even use them outdoors to add metallic accents in your garden.

Figures can be used as place card holders, Christmas tree ornaments, and more.
Since 1978, Tustin Awards has been creating exceptional awards, plaques, trophies, gifts, and promotional products. We combine industry leading expertise with family business values. We are proud to offer exceptional customer service, convenient shopping online or in-person, on-site engraving, and more to help you find the perfect award for your next event.
Thank you for shopping local at Tustin Awards, and we hope these ideas help you find a new home for your old trophy!