Want to know our biggest tip to order custom trophies online?
Buy your awards from a company with a proven track record of excellent customer service and quality.
Since 1978, Tustin Awards has combined industry leading expertise and family business values. Whether large or small, we treat every order with the utmost care and professionalism. We have over 40 years of experience to provide you with incredible custom awards, gifts, lapel pins, promotional products and more to recognize the special people in your life. Visit our online storefront here to shop for your custom trophies online!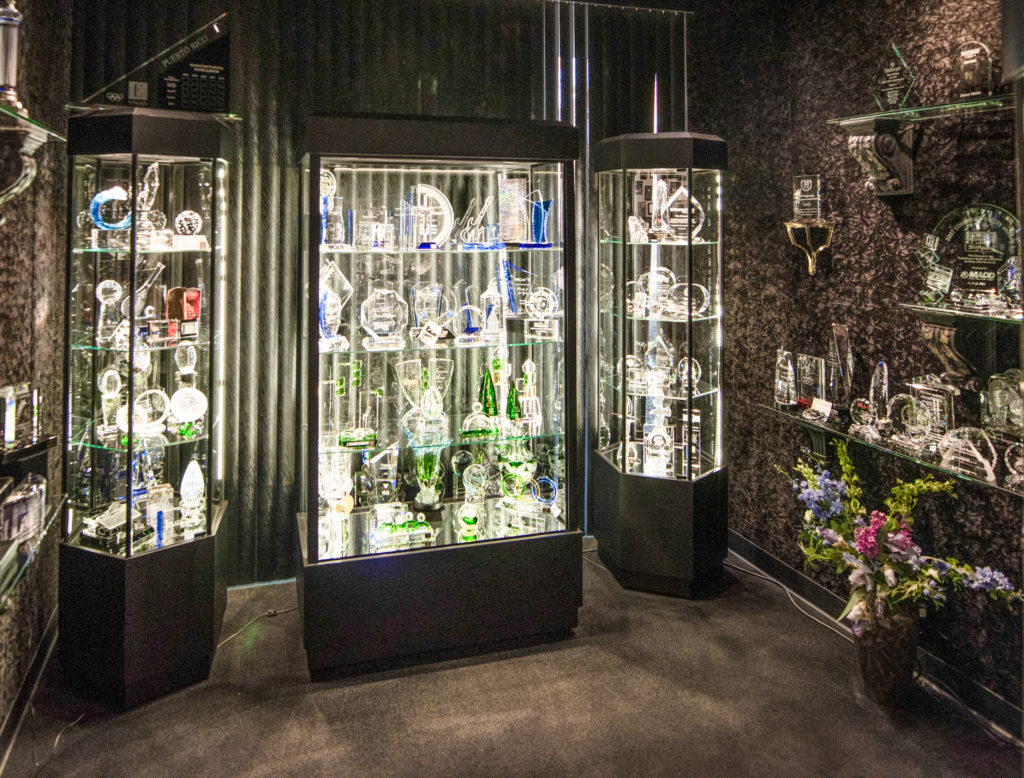 Choose a company that pays attention to the details.
Whether purchasing your custom trophies online, in-person, or via email, you want to order from a company who will pay attention to every detail. As Jake Hill, the owner of Tustin Awards always says, "With engraving, you are either 100% right or 100% wrong." If we find a word that is misspelled or notice that important information is missing such as the year or recipient name, we will take the time to call or email you to make sure your order is perfect.
Work with industry experts.
When you work with Tustin Awards, every single order is handled by a seasoned engraving professional. Few companies offer on-site laser engraving, full color digital printing, and sand etching, but when you order your custom trophies online with Tustin Awards, that is exactly what you will receive.
Support your local businesses.
At Tustin Awards, we offer USA made glass awards, acrylic awards, cast bronze plaques, challenge coins, medallions and more to support local industries. We also give back to local schools and non-profit organizations. When you shop at Tustin Awards, you invest in your community. And if you have the time, we recommend visiting our showroom conveniently located in Tustin so you can view our awards in-person.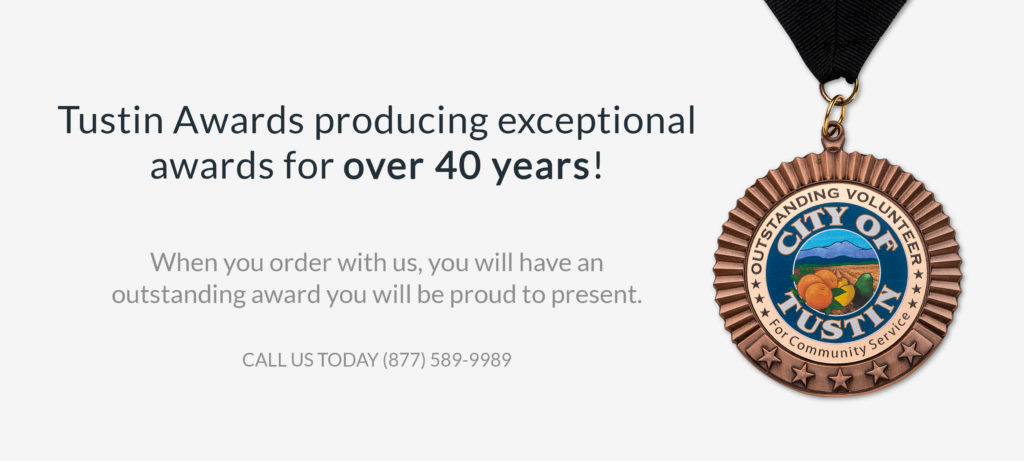 Find a company that will pick up the phone.
Have you tried calling Amazon lately? How did that work out for you? That's what we thought… You would be surprised how many people call us with last minute changes. What if you need to add a last-minute award or catch a typo on your plaque? Most online companies do not have the flexibility or staff to accommodate these kinds of changes. At Tustin Awards, a knowledgeable customer service professional will answer every phone call to make sure you are taken care of.
Expect "above and beyond" service.
When you order your custom trophies online with Tustin Awards, will do everything possible to make sure you receive an award you will be proud to present.